On February 24, with the successful hoisting of the third reactor of Maoming Petrochemical's 2.6 million T / a slurry bed residue hydrocracking unit, the three "Big Mac" slurry bed reactors of the unit took 28 days to complete the hoisting, achieving a good start in the equipment installation of the project in 2019.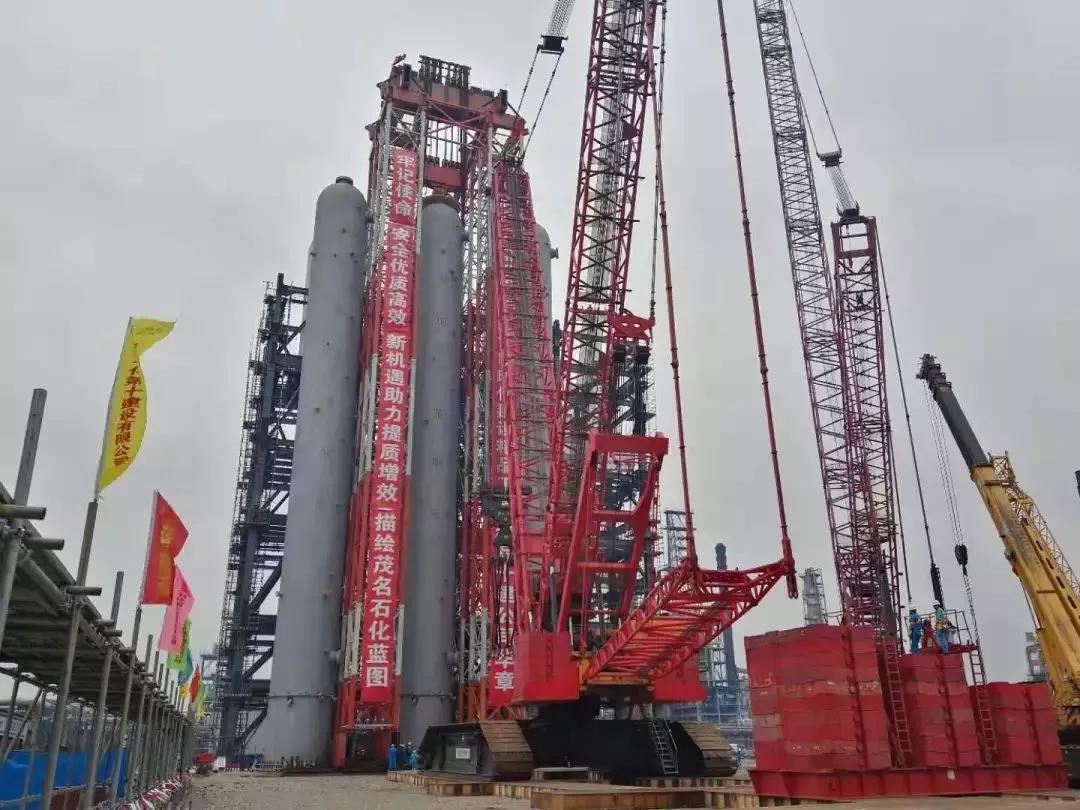 February 24, 2019, Guangdong, China Maoming
The three reactors, with a diameter of 5m, a height of 62m and a lifting weight of 2424 tons, are the core equipment of Maoming Petrochemical's new residue hydrocracking unit and the heaviest lifting equipment in Maoming Petrochemical's history. The lifting of the first reactor started on January 18 and was completed on February 24.
For the 5200-ton hydraulic lifting system for lifting the reactor, the "gantry" is 77 meters high, and the overall moving technical requirements are high and difficult. After the first and second reactors are hoisted in place, the "gantry" of the hydraulic lifting system moves to the front of the next reactor foundation in a "u" shape twice. Each time, it needs to move 13 meters from north to south, and then 22 meters from west to East, Then moved 13 meters from the south to the north, ten construction company carefully organized, reasonably deployed personnel and machinery, worked overtime, safely and smoothly completed the "relocation" of the hydraulic lifting system.
After each reactor was hoisted in place, the company carefully summed up the experience, further optimized the scheme and improved the safety technical measures, so as to make the preparation for the next reactor hoisting more sufficient, safe, reliable and accurate. The first reactor hoisting took 13 hours and 16 minutes, the second reactor hoisting took 9 hours and 19 minutes, and the third reactor hoisting took 7 hours and 41 minutes, Hoisting is faster, more stable and better than before.
On February 24, Yin Zhaolin, general manager of Maoming Petrochemical Company, went to the site to watch the lifting, to express his sympathy to the employees participating in the construction, and fully affirmed the work of the 10th Construction Company. The hoisting of three large reactors has been completed, which has laid a good foundation for the subsequent professional construction.
2019 is the key year for the construction of residue hydrocracking unit, and the 10th Construction Project Department will take advantage of a good start and win the next stage of the installation target.
On February 24, 2019, the third slurry bed reactor of the Maoming Petrochemical residue hydrocracking unit was hoisted in place, and the company's super heavy equipment hoisting "New Year's work" was successfully completed!
The third reactor hoisting site Atlas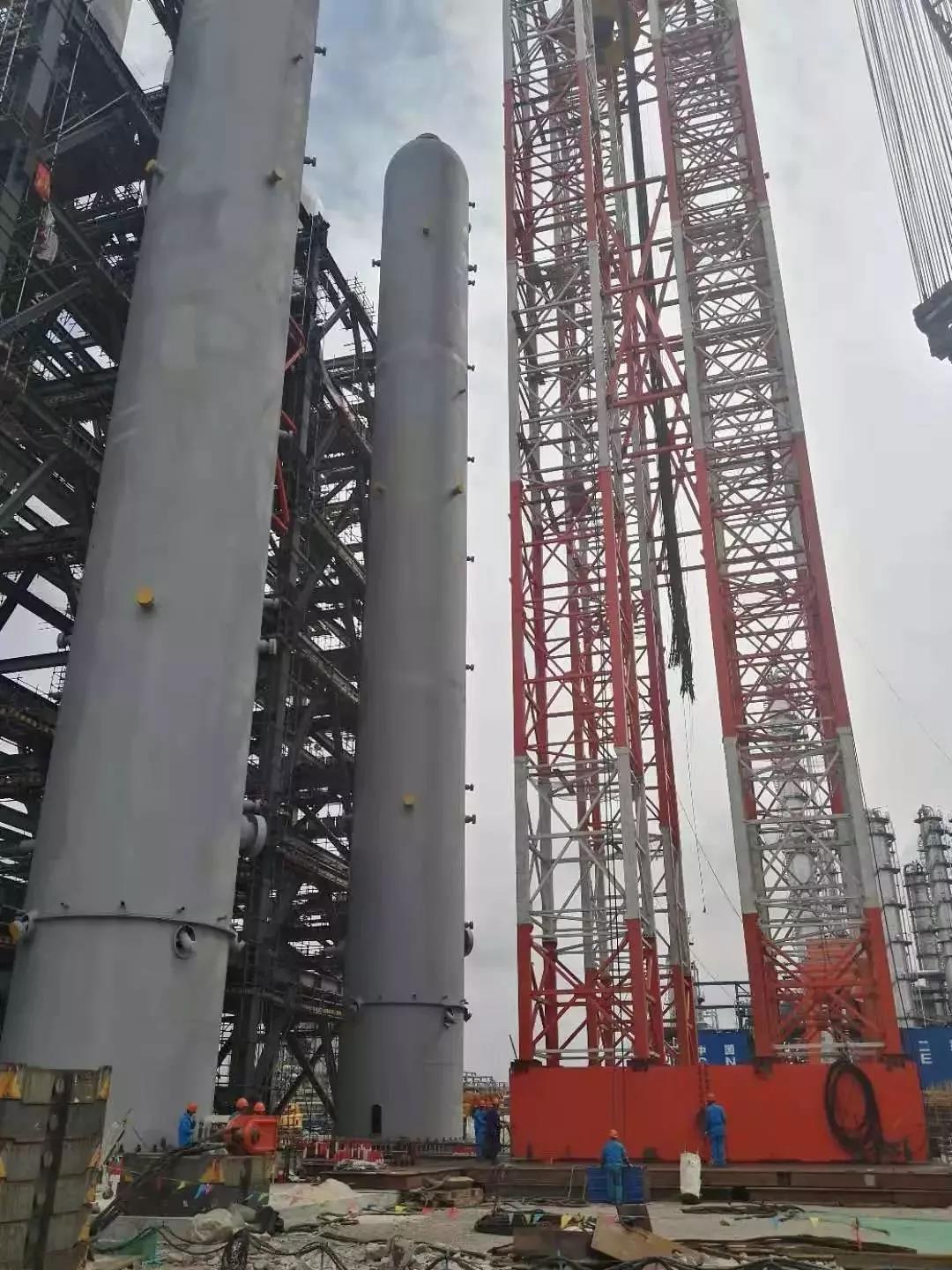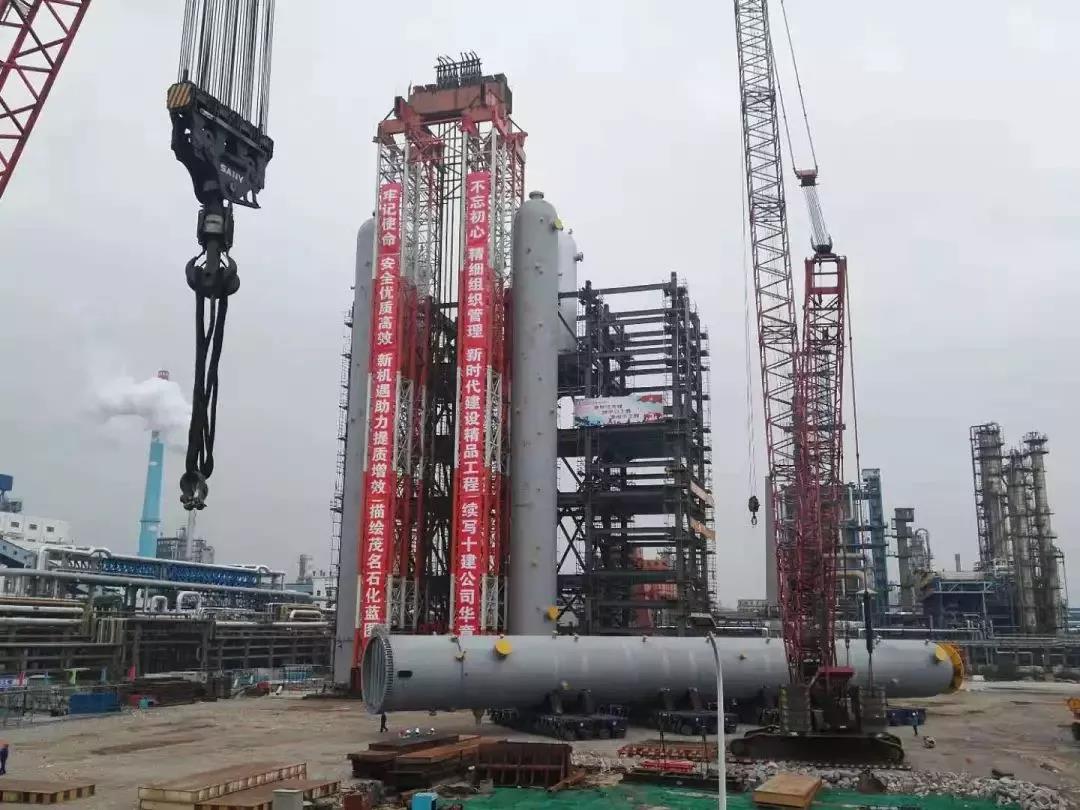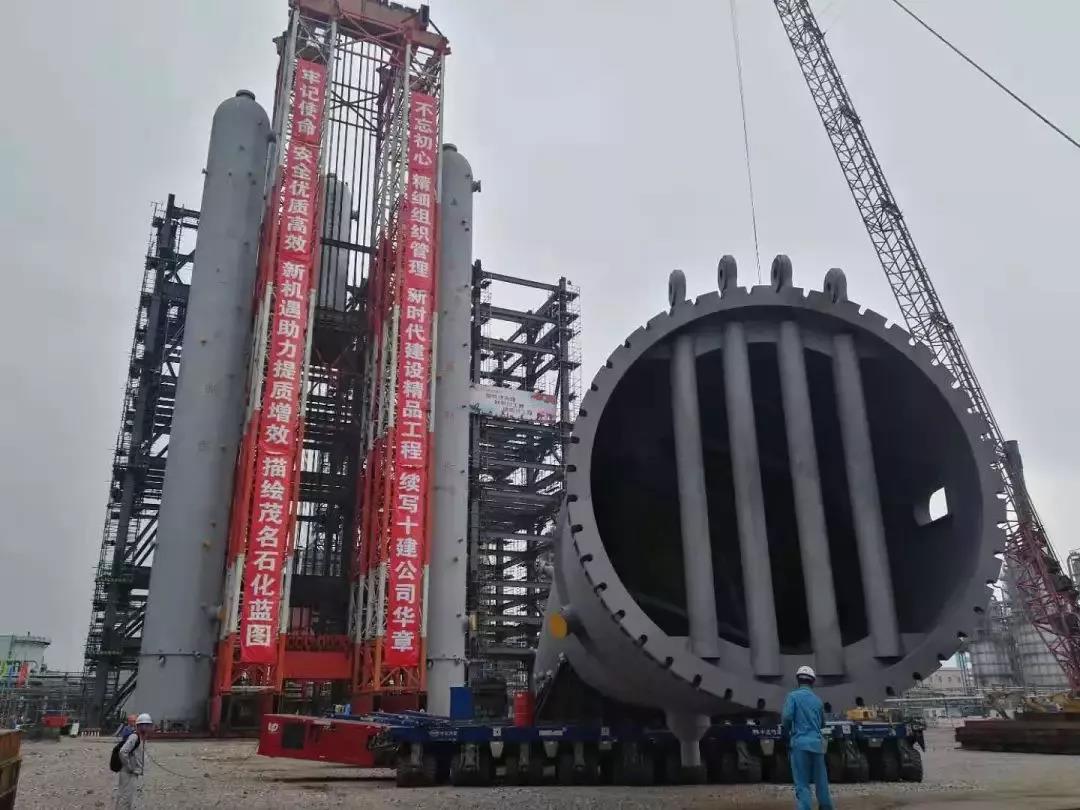 At 17:00, the lifting officially started